Come and visit our friendly Wolverhampton Hair Salon. Based in Wolverhampton City Centre Revive Hair Artists offers a unique hair styling experience for both Men & Women. We offer nothing but a first class service in everything that we provide including bridal hair, cuts & finishes, hair colouring, Brazilian blow drys, gents hair colouring, ment hair cuts and so much more!
We're a friendly team offering years of experience and a great selection of retail products for you to maintain your new look.
Keeping in touch with our clients allows us to maintain strong relationships and offer a truly enjoyable luxury experience that our clients love, It also allows us to better understand what our clients want from their hairdresser which is why we're a vegan friendly hair salon.
Contact Details
Revive Hair Artists
The Well Being Centre, Victoria Passage
Wolverhampton, West Midlands
WV1 3NX
Get Directions
Show map
Services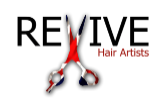 A Brazilian Blow Dry is a revolutionary process that is sure to change the way that you style and care for your hair forever! This really is something that has impressed us!
The Brazilian Blow Dry is a chemical treatment on the hair which takes around 3 to 4 hours to complete depending on the length of the hair. This keratin treatment penetrates deep into the hair replenishing, reconditioning an protecting the hair from further damage which enhancing the overall look!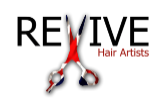 We offer five different types of hair extensions and the choice really is down to personal preference but there are ones that we would advise over others under certain circumstances. If you had relatively short hair, we wouldn't want to recommend a weave as the hair has to be plaited. The types of hair extension that we offer are as bellow.
- Weave Extensions;
- Fusion Bond Extensions;
- Micro Link Extensions;
- Easy Shrink Extensions.
Reviews and Ratings
Matt has cut my hair twice and both times has done an excellent job. Easily my Go-to Salon for cuts now!
Thanks again for a great haircut and colour Matt. Your advice is always spot on and I come away feeling fabulous!
The man is a genius and can create masterpieces with colour and style! Won't go anywhere else!