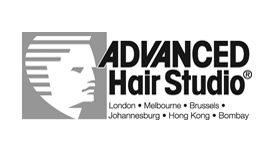 Advanced Hair Studio provides leading hair loss treatment and procedures worldwide. There is a very good reason why we are at the forefront of hair replacement and restoration - our results speak for themselves. We were established in 1976. Yes, Advanced Hair Studio has been in operation for over three decades. We have proven time and time again that our hair loss treatment and therapies really work. How else could we be in business this long? Over 500,000 satisfied clients. 500,000 men and women worldwide have benefited from the advice and procedures of Advanced Hair Studio.
We have approximately 65 studios worldwide. Our hair loss results and success has spawned our growth. So much so that Advanced Hair Studio has grown into an international hair growth company that exists in locations all over the world. As they say, success breeds success. We have helped a wide range of clients from diverse backgrounds achieve their hair growth goals.
---
Reviews and Ratings
We do not have any reviews about Hair Studio available right now.